This free package of classroom resources for The Chef and The Dragon, developed with curriculum experts, will help make for easy lesson and activity planning.

The Download button below will provide a .ZIP folder of high-resolution, printable PDFs. Printables are black-and-white to reduce ink usage and are already formatted for standard 8.5 x 11 inch paper.
CONTENTS
The package includes:

- 3 page Teacher's Guide, including answer key to all activities and mapping to key state standards

- 2 page reading comprehension Quiz
- 1 page Crossword Puzzle
- 1 page Plot Diagramming exercise
LICENSING
All contents are licensed to educators (or other users) under Creative Commons BY-NC-SA 4.0. That basically means you are free to copy and share them for as long as you credit Copper Jungle and you aren't using them to make money. Full details are available here.
GRADE LEVELS
The Chef and The Dragon is recommended for grades 3-5. It will likely be the best fit for fourth grade students. See educational standards (below) or the Teacher's Guide for additional information.

EDUCATIONAL STANDARDS
The Chef and The Dragon storybook - supported by these materials - has been mapped to the following education standards:

Texas
TX 19.2.A §110.6b.2/3 - Determine vocabulary word meanings from context.
TX 19.2.A §110.6b.8 - Analyze literary text. Events in the plot: Escape service, useful service, forced service, profitable service
TX 19.2.A §110.6b.10 - Fables. A talking dragon fits in the genre of fable, lessons taught: perseverance, honesty, cooperation
TX 19.2.A §120.5b - Character traits Grades 3-5

Trustworthiness: honesty, integrity, loyalty, punctuality

Responsibility: perseverance, self-management, accountability

Caring: cooperation, empathy, generosity,
Good citizenship: making responsible decisions, fairness vs justice, courage, patriotism
The story also likely meets standards for other states. If you are interested in having The Chef and The Dragon or other Copper Jungle story evaluated for your state's criteria, please drop us a line!
ALSO LOOK AT

Teachers and other educators using this package may also like The Chef and The Dragon coloring page.

Share
View full details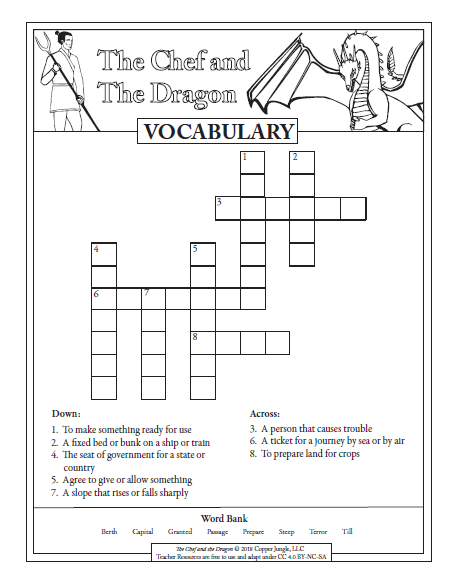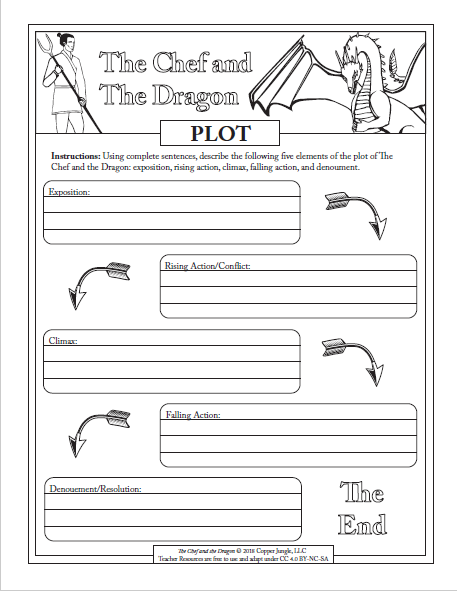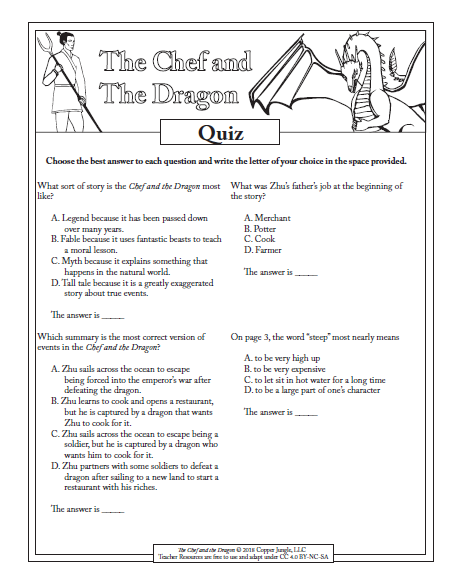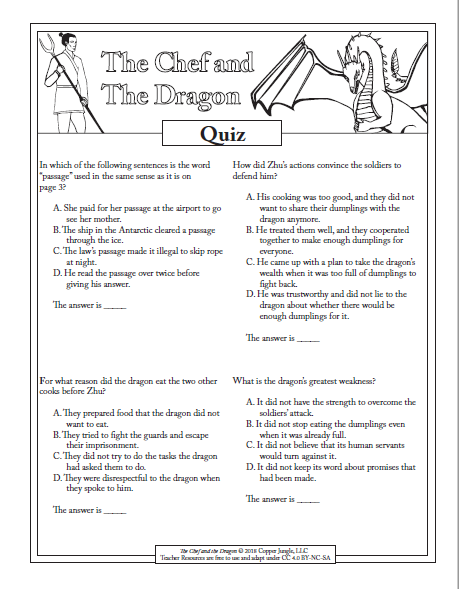 Free Shipping

Orders to the United States of $25+ ship free for basic or economy shipping!

Product Guarantee

If our products don't meet your expectations for quality, we'll make it right, guaranteed.